A frenzy of nightlife, excellent seafood, jet skis, and speed boats bounce across the waves: welcome to Pattaya!
Pattaya is a fascinating place located only a couple of hours from busy Bangkok. That said, there is still much to recommend about Pattaya as a base and a gateway to some beautiful islands off the coast from here. There are a number of attractions in the town itself that are somewhat more family-friendly and this place really distinguishes itself when it comes to the tours and trips that are possible from here. It is also slowly improving its image with year-round diving on offer, golf courses, theme parks, shops, and a range of exciting watersports and adventure sports offerings that are proving quite popular, especially with Russians and young Thai people.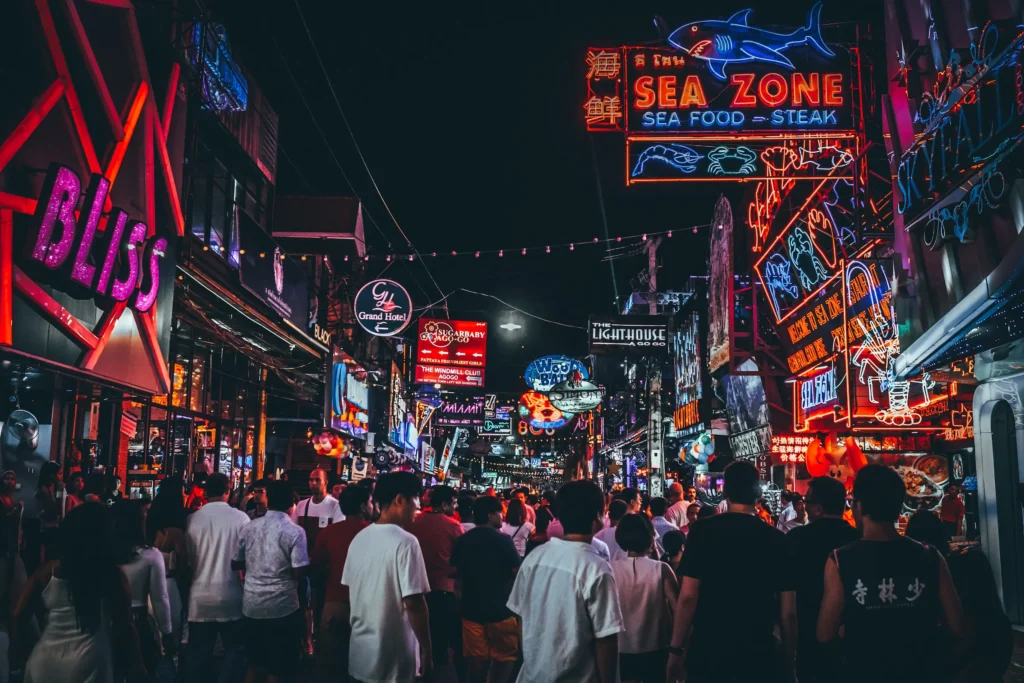 The Mu Ko Phai islands, off the coast of Pattaya, are sometimes crowded but can offer a welcome relief from the smog of the cities and some delightful ecological and natural sites that are far more like something you are likely to see in a brochure. Tropical paradises of coral, turtles, and white sand await. There is much to be said for being able to enjoy both the paradise islands and the bustling city with all its food and drink options, shopping opportunities, and things to see and do.
When it comes right down to it, Pattaya is a lively and bipolar sort of place. This is a place where you can see a lot of what modern Thailand is really like. The nightlife scene here can be bazaar at times but after all, Pattaya is a destination where people can relax on the beach during the day and then party up all night. Still, it would be a shame to write this place off too quickly as Pattaya is definitely a place for both fun and wild time.