Krabi is the gateway to a whole world of magical islands, including the famous Phi Phi Islands and tranquil Koh Lanta
Krabi Town is the capital of Krabi Province, which is one of the southern provinces in Thailand, on the coast of the Andaman Sea. As well as attracting many tourists in its own right, Krabi is also the gateway to a whole world of magical islands, including the famous Phi Phi Islands and tranquil Koh Lanta.
Krabi is a chic and increasingly up-market holiday destination. This is a quirky and extremely tourist-orientated town, situated in an extremely, almost unbelievably, beautiful location amid imposing limestone peaks that jut up from the mangrove forests. There are a number of attractions in and around the town, which is of course furnished with all that the modern world traveler could possibly want.
Along the coast from Krabi, you will find another heavily touristy center, Ao Nang, another beachside beauty yet somewhat marred by some development that could be described as being congested with tourists throughout the year. Still, the natural beauty of the area makes up for this and the location is hard to beat.
The islands and Phi Phi are extremely popular and it is easy to see why. They are intensely beautiful and though they party hard each night, they still seem to have the ability to come up smiling and looking just as fantastic the morning after the night before. As you look at the picture-perfect seas beneath craggy cliffs and lush forests it is hard to imagine anywhere more like paradise.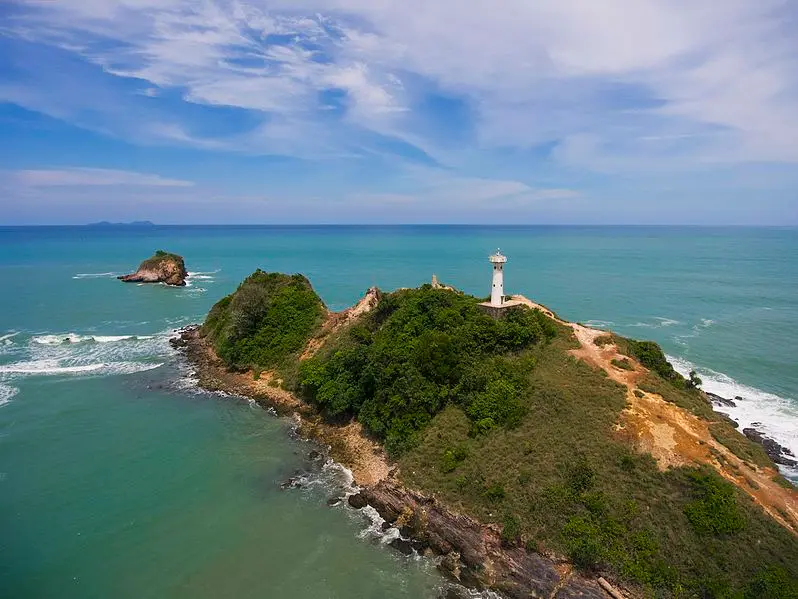 Koh Lanta, technically called Koh Lanta Yai, is the largest archipelago of 52 islands that are within the protected Marine Park. This place is somewhat calmer than the Phi Phi islands and is a place for those who love the natural environment to come and enjoy it in relative peace and tranquillity. It is more 'real' than more heavily touristed islands and while it can still get busy, it is still the place to come if you wish to experience true Thai cultures in a relaxed setting.
Wherever you choose to base yourself during your stay in this part of Southern Thailand, you will find a magical, watery world of seas, exciting coastlines, and enticing islands that will leave you wanting to return again and again. You may feel that you can never get enough of this most stunning vacation spot.