Boat trips, snorkeling, swimming, scuba diving, and trekking are popular activities on the second-largest Thai island
Koh Chang is an island in the Gulf of Thailand, close to the Cambodian border. It is a popular tourist destination and yet 'Elephant Island', which is what its name means in English, has still somehow for the most part managed to retain its remote, wild and rugged feel. Yet this is an island that has changed, almost beyond all recognition, in the last decade or so.
Little more than ten years ago Koh Chang was still considered malarial, it did not have 24-hour electricity, had few paved roads and only very few motorised vehicles.
Today, vast influxes of tourists have brought things along dramatically. The populous west coast in particular has leaped into the future with abandon, though it should be said that in some cases, the island's infrastructure sometimes struggles to keep up with the huge and increasing numbers of people who want, understandably, to visit this outstandingly lovely island.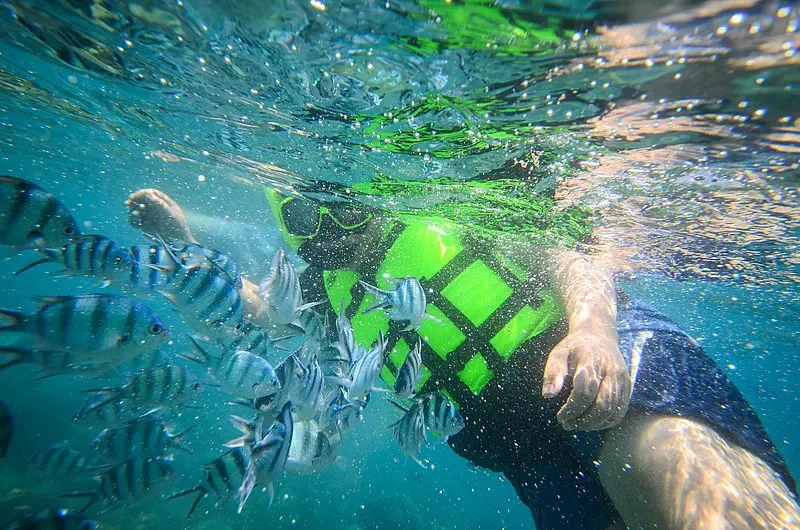 Most people come to Koh Chang to find paradise on the sands, in the jungles, in the seas, and beneath them. Boat trips, snorkeling, swimming, scuba diving, and trekking are all popular activities on the island, as are enjoying a little light retail therapy, eating fine food and having a few drinks.
The nightlife is lively here but is not usually considered to be as wild and over the top as on other islands. This is a place of relaxation and recreation and is also seen by enthusiastic eco-tourists as their gateway to the remote islands of the Mu Koh Chang National Marine Park. All of this nature, unspoiled, sets this island apart from other Thai holiday destinations.
While this is the second largest Thai island after Phuket and has suffered some of the less savoury consequences of mass tourism, Koh Chang does offer plenty of places, far from the busy west coast beaches, where you can still find the real Thailand, its heady landscape and its exciting wildlife. This means that intriguingly, it is an appealing destination for families, eco-conscious travellers and older people as well as young backpackers, with, of course, accommodation options to suit them all. Koh Chang can cater to almost every holidaymaker's requirements and desires.
Koh Chang is in some ways typical of the contradictions and intriguing features that make modern Thailand and Thai culture what they are. It exemplifies some of the best and worst features of this country, which has fast-forwarded into a mass tourism explosion and yet has retained so much of its vibrant and fascinating cultural heritage.
Certain ecological preservation methods put in place in the Koh Chang National Park area gave us hope that their amazing natural ecosystems will be preserved as well.