A heady city of bright lights, endless entertainment, rich culture, incredible heritage, and a thriving tourist industry
This, the capital of Thailand, is a huge, sometimes overwhelming yet always exciting city with a population of over eleven million. This is one of Asia's most cosmopolitan cities, with modern high-rises and glorious, ancient temples reaching for the skies and many fascinating and diverse districts to explore.
While some people may associate this city with a rich cultural heritage of Buddhism, Bangkok is rapidly establishing itself as something of a luxury destination, with world-class shopping, high-end dining, ultra-luxury accommodation, and exciting tour around the city. This Thai city is a hedonistic whirl of light, sound, and sensation, where everyone, no matter what their age, tastes, and budget, can find something to love.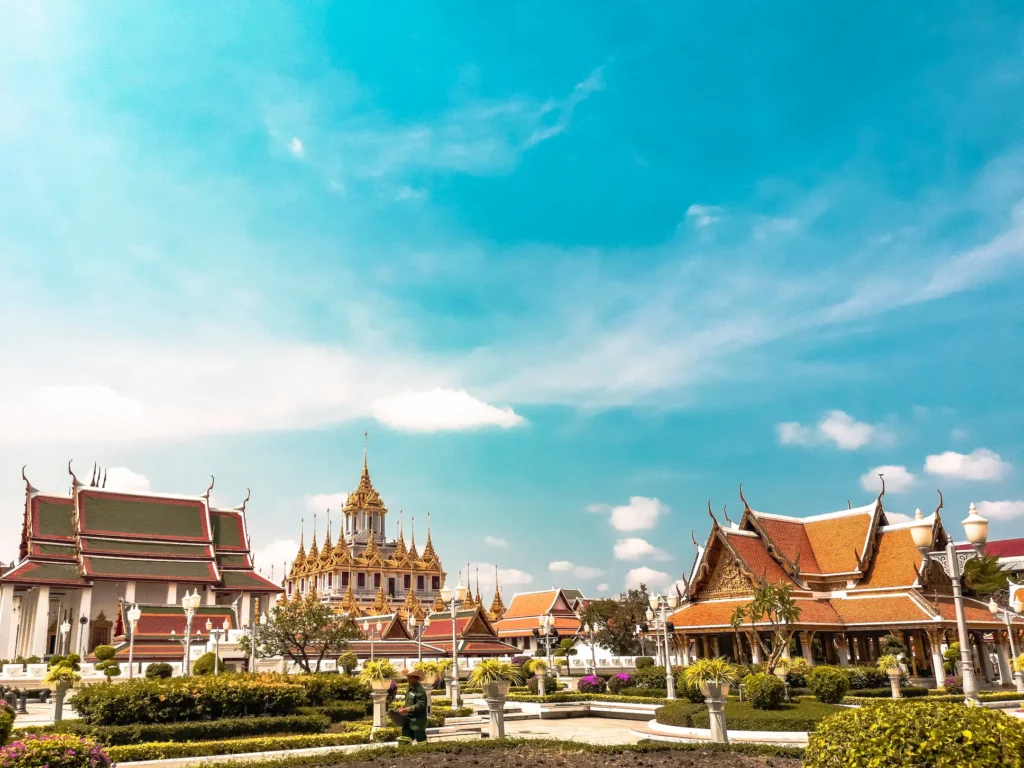 Bangkok is an extremely traveler-friendly city. The facilities and infrastructure are second to none and you can expect a cheerful welcome from the Thai people. This is a global and yet quintessentially Asian city. It fuses the ancient and the ultra-modern in an interesting tropical blend. Bougainvillea and frangipani bloom all over this hot city, creating green, garden oases amid the rush of heavy traffic. Saffron-robed monks walk past garish neon lights and skyscrapers jostled with historical architectural gems.
Bangkok is one of the hottest cities in the world, with temperatures consistently over 30 degrees Celsius. It can be overpowering for those not used to it, but water is readily available and you can easily keep hydrated. You can also find plenty of air-conditioned hotels, malls, and eateries in which to cool down. The best time to visit is between November and February when the city is at its coolest and driest.
Bangkok is known to locals as 'Krung thep' – 'City of Angels', though this is only part of the full, grandiose name which was given to the city by Rama IV. Its full name has entered the Guinness Book of Records as the longest place name in the world. It is only foreigners who persist in calling the city by the name of the village formerly found on the riverbank on this site. Bangkok translates far more prosaically as 'Village of the Olive Plum'. Perhaps this misnomer is symbolic of the fact that Bangkok is a city that foreigners often seem to see very differently from how it actually is. Perhaps it is the city's air of exotic mystery that has led to this dichotomy or perhaps the world simply cannot keep up with the pace of change in this fast-moving city.
Things certainly have moved very quickly here, since the city first began to experience its economic boom in the second half of the 20th Century. While it may have seemed at times during the early stages of development that all logic and all links to the past were in danger of being lost, now Bangkok has by no means turned its back on the past. Here you can see a wide range of spiritual and historical sites and tie this ultra-modern city to its fascinating past. The Palace, the many temples, and several fascinating museums and visitor attractions make this city a must-see for history buffs and the aesthetic beauty of these sites means that this place is also much loved by photographers and other visual artists, who are drawn to the bright colors and sparkling gems and gold. Bangkok truly is a feast for the eyes.
Bangkok is also the place for the ordinary sort of feast: a great culinary destination. Food lovers will find a wide variety of good quality Thai and international dining experiences and can find fresh produce at one of the city's many traditional markets, including some floating ones which also make a diverting cultural experience. Here you can dine on food prepared by top-ranked international chefs or have a heady food-heaven experience eating authentic street food.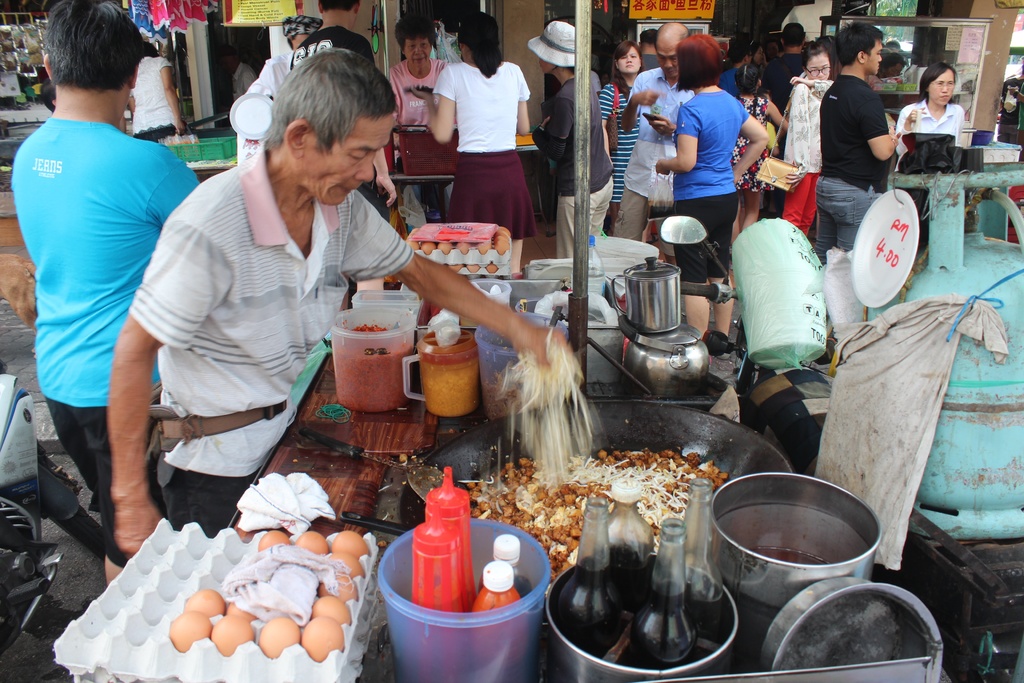 Bangkok's nightlife is still a part of this diverse city, now you will find a good mix of nighttime entertainment, from microbreweries to chic cocktail bars, and a range of high-end bars and restaurants that tower above the bright lights of the city, or line the banks of the Chao Phraya River. Things have definitely gone more up-market here in the last decade and you can expect food and drink experiences of exactly the same caliber that you would expect in any other major global capital.
Many view Bangkok simply as a transport hub through which they must pass to reach more tranquil Thai destinations but it is a mistake not to linger at least a while to see a little bit of what this city is all about. Bangkok's luxurious retail experiences alone make this a destination in its own right – one of the world's best shopping destinations. Here you can shop all the international designer brands you can think of or head to one of the city's more unconventional shopping experiences at one of the unique Thai markets, for a small taste of the exotic culture of this region.
When you have explored at least some of this eye-opening city then you are also very well placed to venture out to visit some of the rest of the country. Bangkok does indeed have excellent transport links to other major East Asian hubs and to other points around Thailand. This is therefore a wonderful first stop on a tour of this part of the world, as well as an amazing holiday destination in its own right. Whatever your preconceptions and expectations may be, Bangkok is always far more than you imagine.